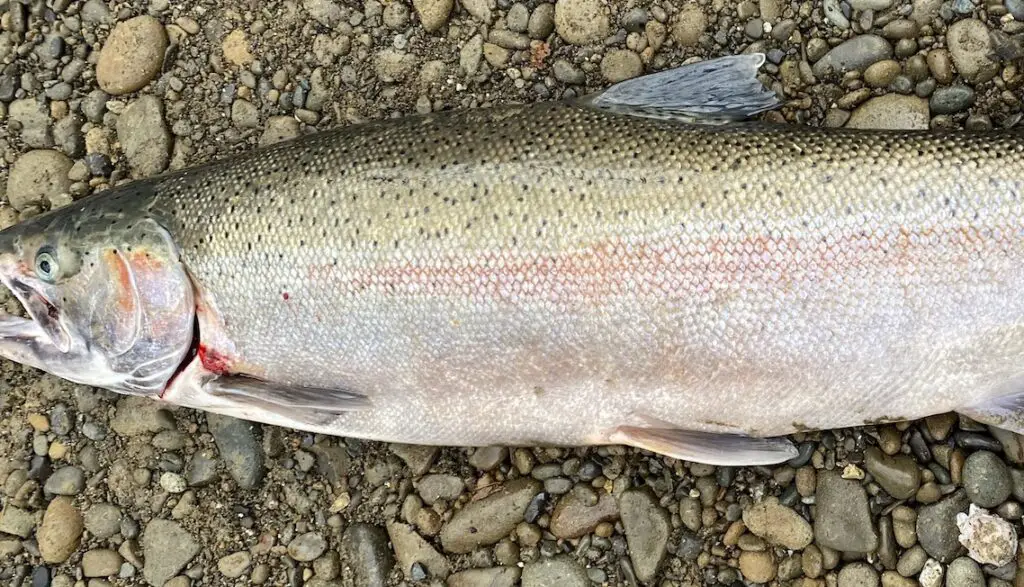 We are about half-way through the month of January, and for many folks, the steelhead season in the state of Washington has been predictably frustrating. However, there are some bright spots you should certainly be aware of and some updates to the content here that I want to highlight.
I recently released another winter steelhead how-to video on how to read water for winter steelhead.
I also recently completed a blog article on the same topic of "How to read water for winter steelhead" that you can access via the linked text.
We are nearing the end of the "early returning" steelhead for the 2022-2023 season and if you've been able to put one or more steelhead on the bank you should be congratulated! We probably have 1-2 more weeks at most before things get even slimmer then they have been in terms of return.
For many folks, they are having to strike out and fish new water with the complete closure of the very popular and excellent producing Chehalis system. Learning a new river can be challenging, and it often means longer driver, earlier mornings and fewer opportunities to fish.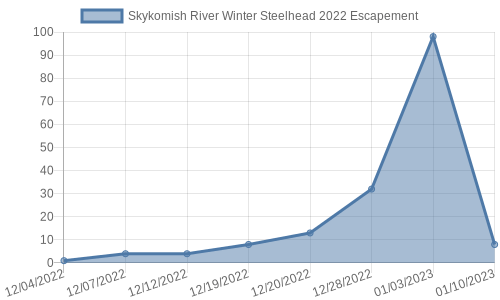 Or folks are choosing to stay closer to home and fish familiar water that may provide a steelhead or two, but on a balance it's more of an excuse to be on the water, experiencing the incredible outdoors and all the positive vibes provided there.
So let's review a few things and do a little bit of look ahead: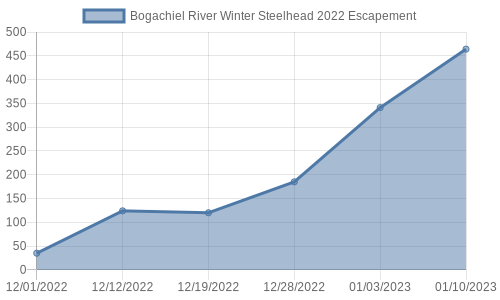 The best producing coastal river historically in the month of December and January has been the Bogachiel hatchery run. With better regulations regarding fishing from a boat and a solid return of hatchery steelhead, hopefully you found success if you made the trek.
Unfortunately, the best producing coastal river in the month of February and March is a Chehalis river tributary but of course all of the Chehalis system is now closed for this 2022-2023 season. You can read my 2022-2023 Chehalis River Steelhead season article via the linked text to get more context as to what's going on there.
So what to do in the month of February when it comes to steelhead?
You really have two options and both involve targeting early arrivals of the late returning runs of steelhead.
On the coast, there are some seasons on rivers for catch and release of wild steelhead and some of those runs such as on the Sol Duc are quite healthy. I recommend booking a guide if you head out that way given how little productive bank access there is on the Sol Duc and the fact that a float trip down the Sol Duc for big wild steelhead should be bucket list material for any serious PNW steelheader. Many of those big steelhead will be returning in February.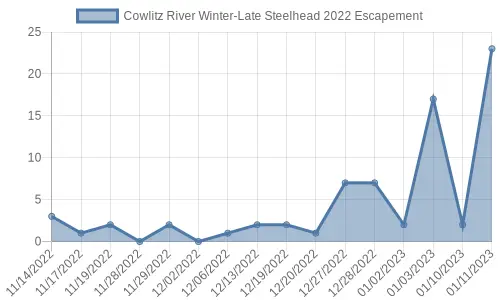 The other option and in particular if you are looking to take home a steelhead to put on the grill is to target the rivers of SW Washington. Whether that translates to the main-stem Columbia or the lower Cowlitz river or some smaller tributary, there should be decent returns of hatchery steelhead to many rivers and those fish will be in the river in the month of February, and in particular the last week should provide better fishing.
You can keep tabs on the Cowlitz River return of late winter steelhead and fishing reports here.
Looking for more real time updates? Use these links to follow us on social media: