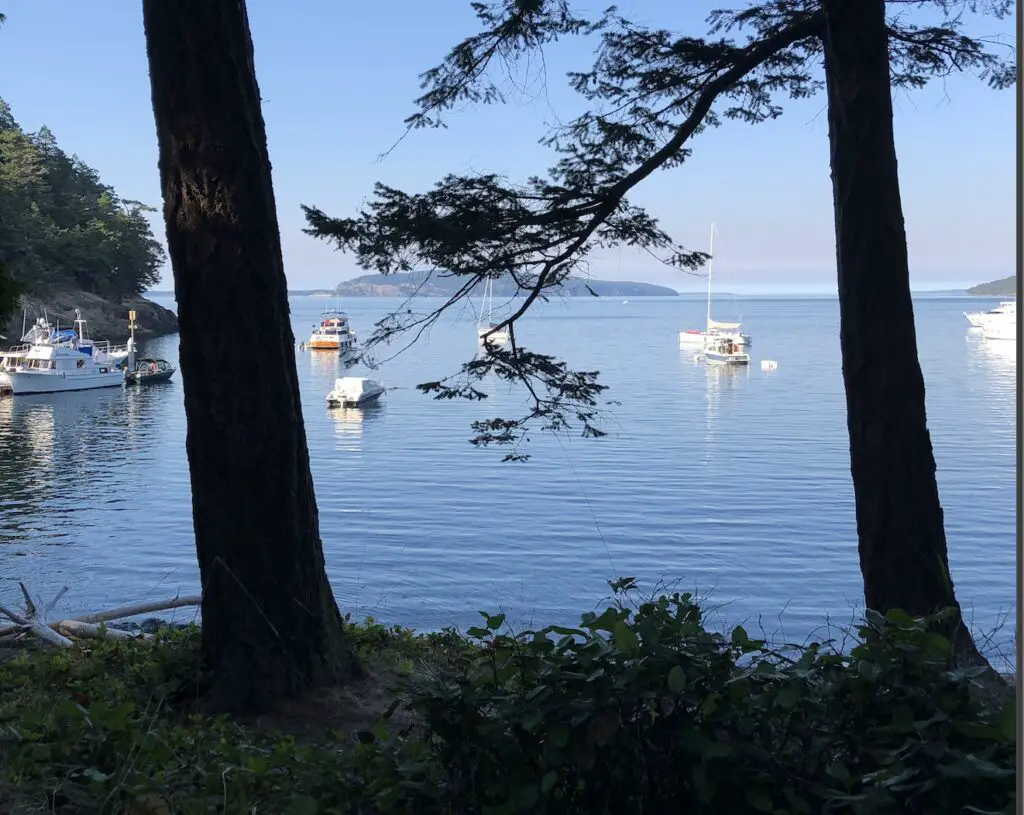 The San Juan Islands are an enchanting mixture of Puget Sound and the very beginning of the wild and beautiful upper left coast which extends through Canada and into Southeast Alaska.
I couldn't help noticing the similarities as I've spent time fishing the outer edges of the San Juans to places far more remote, places where another boat or signs of civilization were not in view.
Now, on a chinook opener you will see a great many boats! Sadly, these openers are opportunities to be on the water are becoming less and less. While chinook abundance and opportunity has increased in some parts of Puget Sound waters, they have tragically dropped off a cliff in the San Juan's.
The San Juan's used to boast some of the most well known and attended annual winter blackmouth derby's and I hope that they someday again will.
Having listened to the public salmon season crafting meetings, the tension between fisheries managers and heart broken island chinook anglers has been dramatic.
Often times, fishing for chinook salmon in the San Juan Islands will require that you cross Rosario Strait. While Rosario can often be calm, a strong wind from the south can turn the Strait into an absolute nightmare to cross in the wrong boat or an inexperienced operator. Head over to our page on Marine Weather Safety before venturing out.
Updated Creel Report for Marine Area 7 – San Juan Islands Chinook Salmon Fishing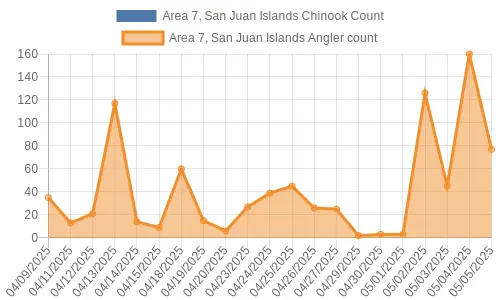 Again, like in Marine Area 9, when the season is open for Chinook in Marine Area 7, the last place you want to be is on this blog looking at charts. Just go!
When to fish for Chinook Salmon in Marine Area 7 – San Juan Islands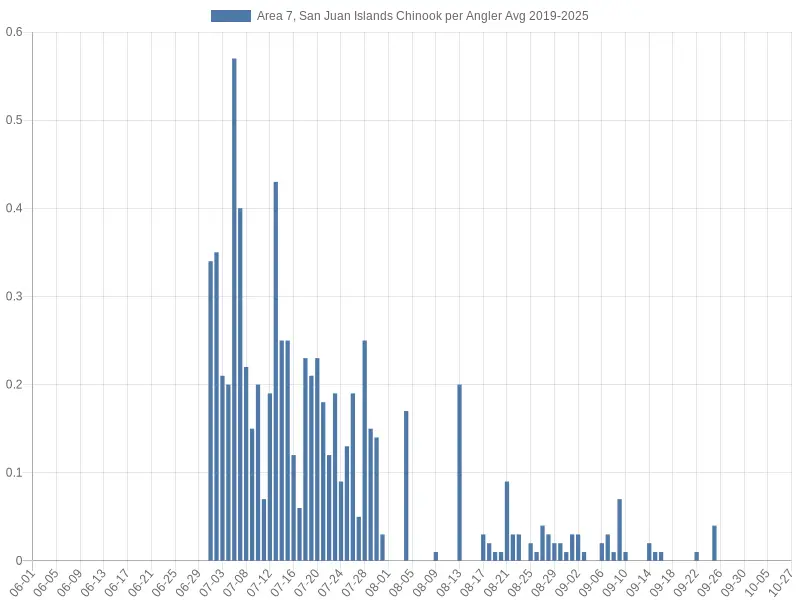 Historically, there's a significant number of summer chinook around when the season has opened on Jul 1st.
Permanent Regulations for Marine Area 7 – San Juan Islands
Please refer to the permanent regulations for Marine Area 7 as maintained by WDFW here.
Need more help understanding saltwater salmon regulations? Consult our guide to understanding saltwater salmon regulations in Washington here.
Emergency Regulations for Marine Area 7 – San Juan Islands
Please refer to WDFW's emergency rules page for a full list that are in effect.
How to fish for Chinook Salmon in the San Juan Islands – Marine Area 7
Take a look at our parent page for ideas on how to get it done fishing for chinook salmon.