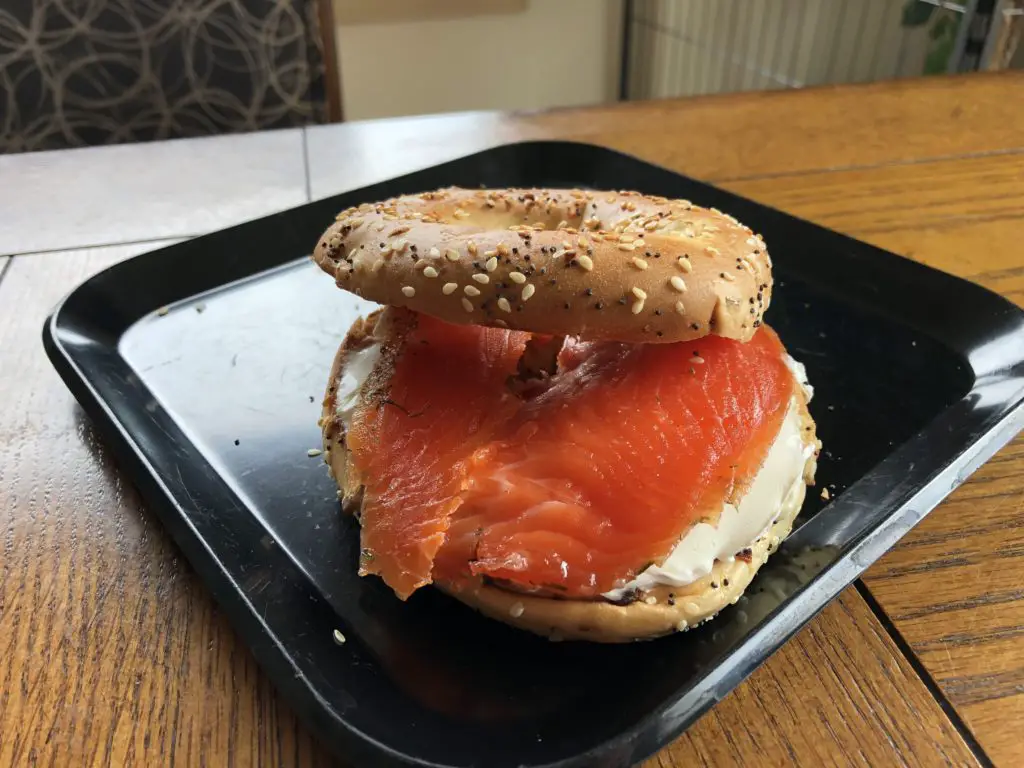 One of our most favorite ways to enjoy salmon is to turn it into "lox". Also referred to as cold smoking or brining. Lox has its origins in Scandinavian cuisine and involves brining a fillet of salmon and storing it in a cool place until it's ready to be consumed.
Making Lox Step 1
To get started with this you first need salmon (duh!), Not just any salmon though, a nice thick piece tends to work best. We like to use a king salmon fillet of a fish that weighed at least 15 lbs. We won't use the entire fillet for lox, but just the thicker part near top half of the fish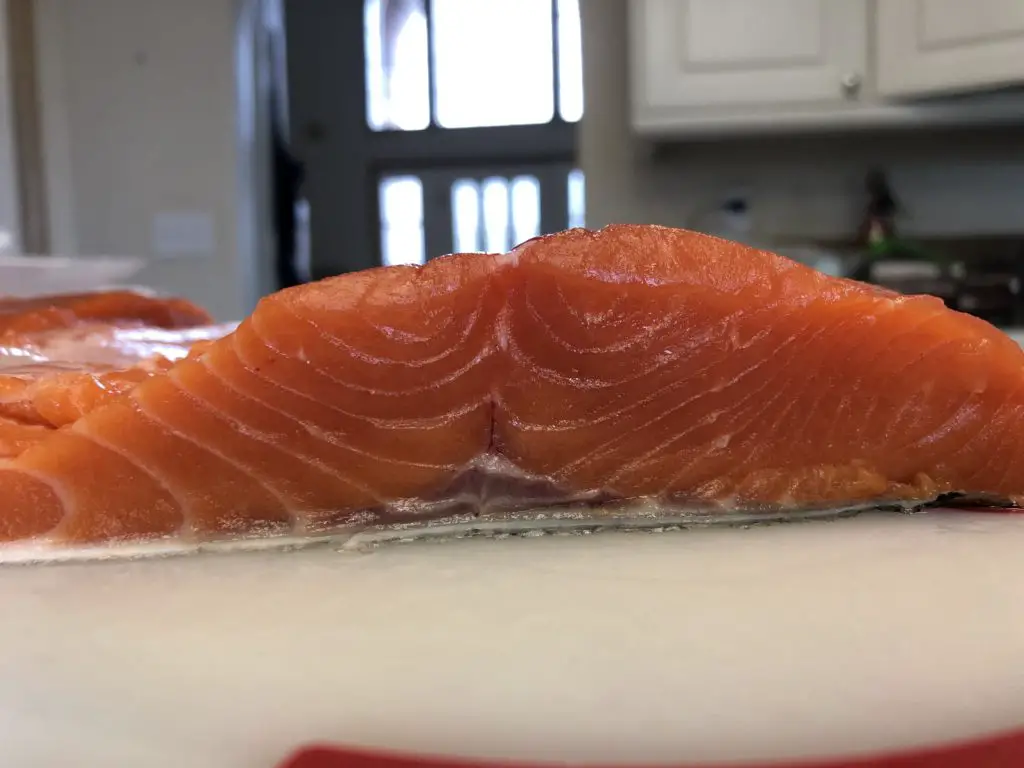 Can you use fresh never frozen salmon? Salmon carry a parasite that makes raw consumption of never frozen fish a risky affair. When it comes to Sushi or Poke, we always freeze our salmon first. However, we've been able to consume salmon via lox after at least 48 hours of brining time without freezing it first. For the most safety conscious approach, you should freeze first prior to making lox.
Making Lox Step 2
We make a brine of equal parts sugar and salt. Amounts will vary based on fish size. 1 cup of both sugar and salt is a good place to start.
Add fresh dill sprigs on top of the raw salmon fillet and then cover completely with the salt and sugar mixture.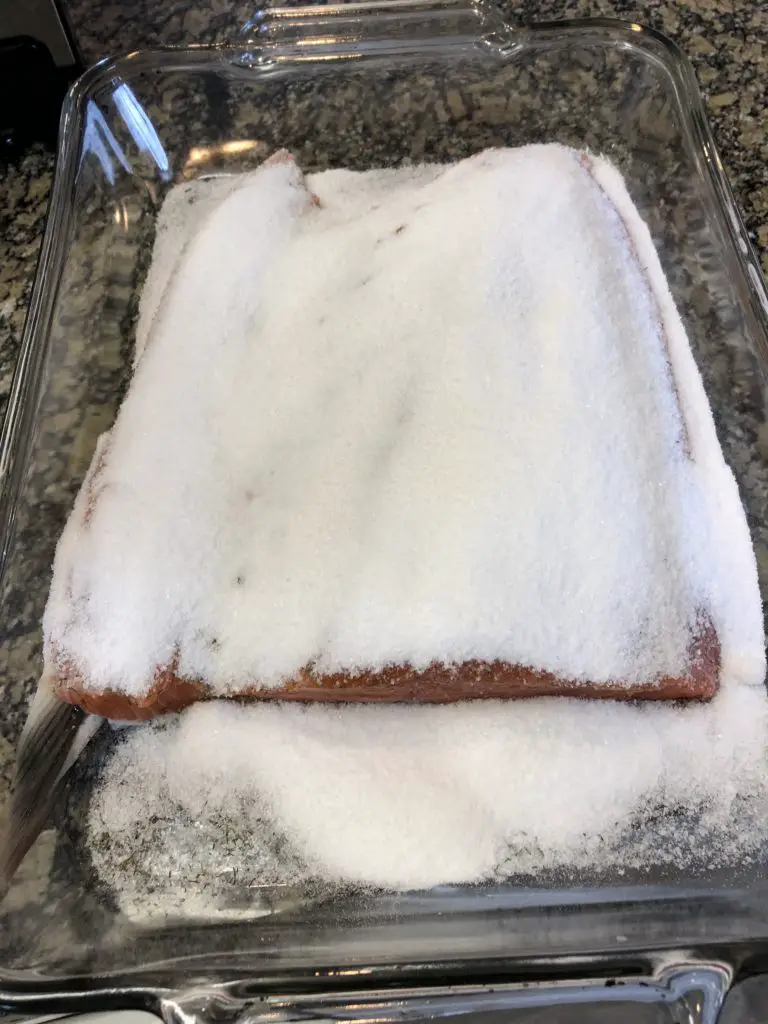 Making Lox Step 3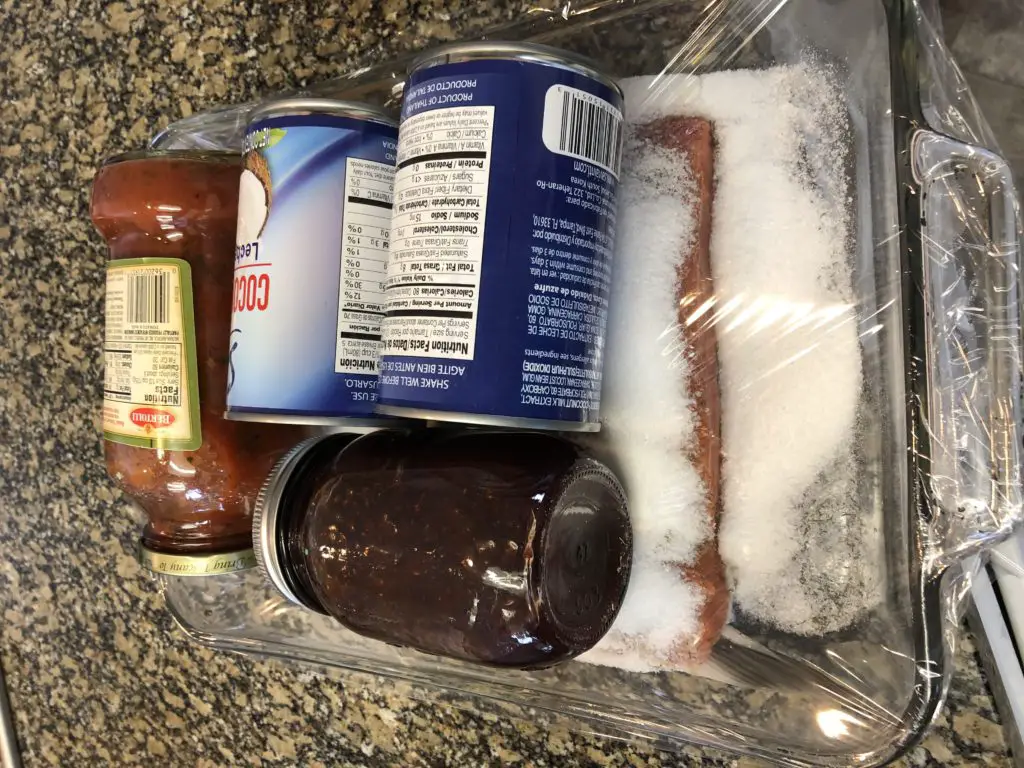 Place plastic wrap over the salmon fillet to protect it.
Place objects with weight on top of the plastic wrap. This will apply the pressure needed for the cold smoking process to properly cure the salmon fillet. This will release the moisture from the salmon as it cures.
Store in a cool place. We just put this setup in our refrigerator exactly how you see it above.
Making Lox Step 4
After 48 hours, there should be a lot of liquid released into the dish. You will want to drain this liquid and wash off the sugar salt mixture with gently running cold water. Pat dry with paper towels.
You will end up with delicious lox, which can be added to bagels and cream cheese, served with eggs or any number of other ways. Simply delicious!
For more ideas on ways to prepare great tasting salmon head over to our detailed write up on the best way to prepare salmon.