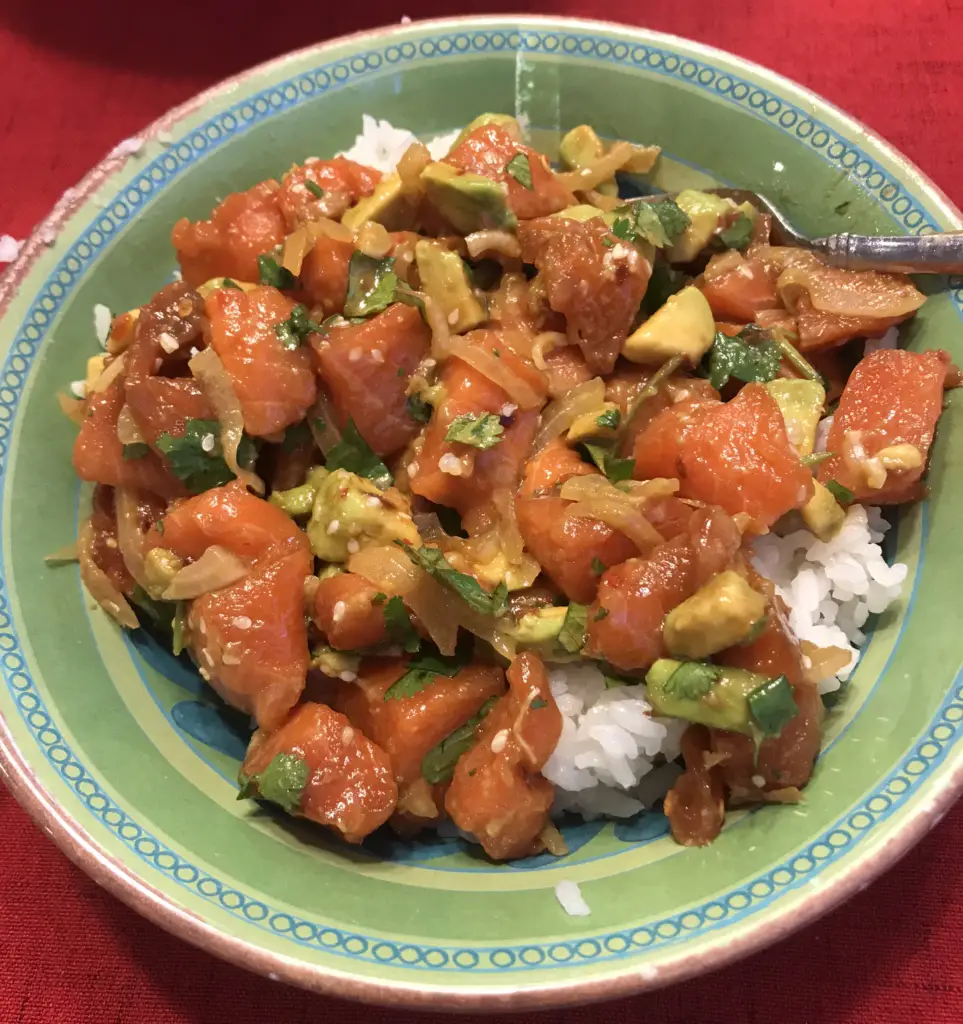 Some of us have way too much salmon in the freezer (what my wife tells me), turning it into Salmon Poke is one of my favorite of the many preparation styles out there.
Salmon Poke Recipe
Start with a sashimi grade piece of salmon that has been previously frozen. Fresh raw fish may sound appealing, but you don't want to mess with consumption due to the parasite that can only be killed via cooking or freezing first. For 3-4 people we used about 1.5 lb via this nice coho fillet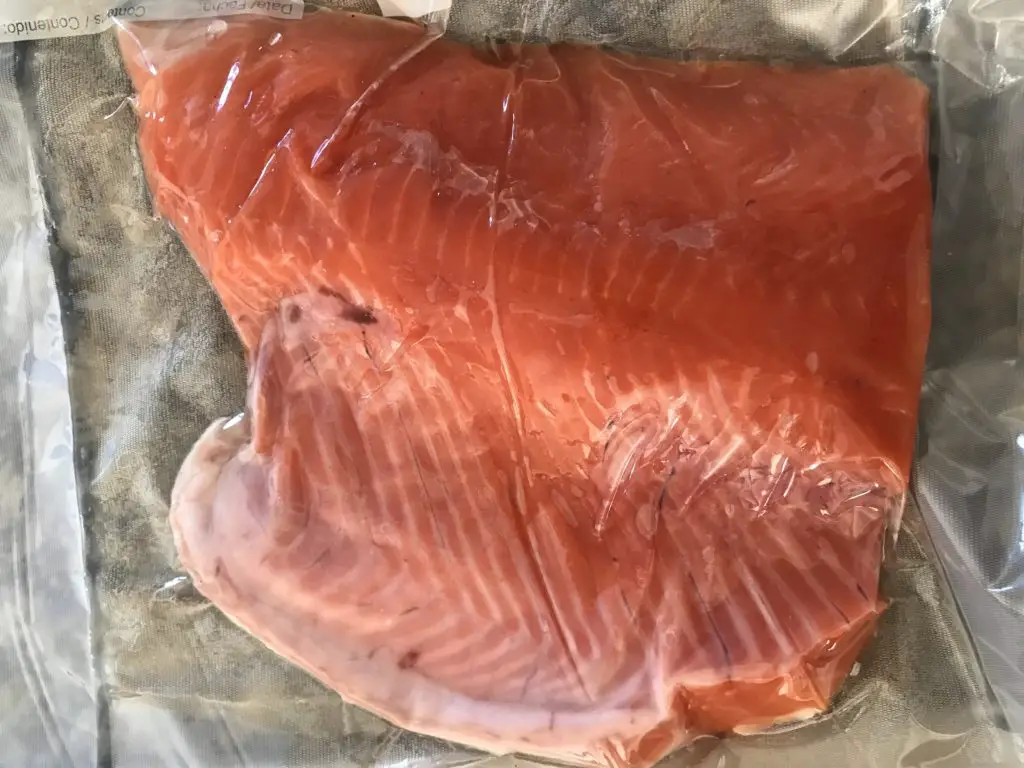 Debone and cut the fish into cubes
1 Avocado cubed
Add 2 Tbls of Cilantro – chopped
Use about 1/4 of a Walla Walla sweet onion (the best onion!) thinly sliced
Pinch of pink Himalayan salt (to taste)
1/4 cup of soy sauce
1 1/2 Tbls sesame oil
1 Tsp of sesame seeds
1/2 Tsp (to taste) of red pepper flakes
Serve over sushi rice. It's important to let the rice cool a bit after cooking or you will be cooking your poke soon after serving over the rice.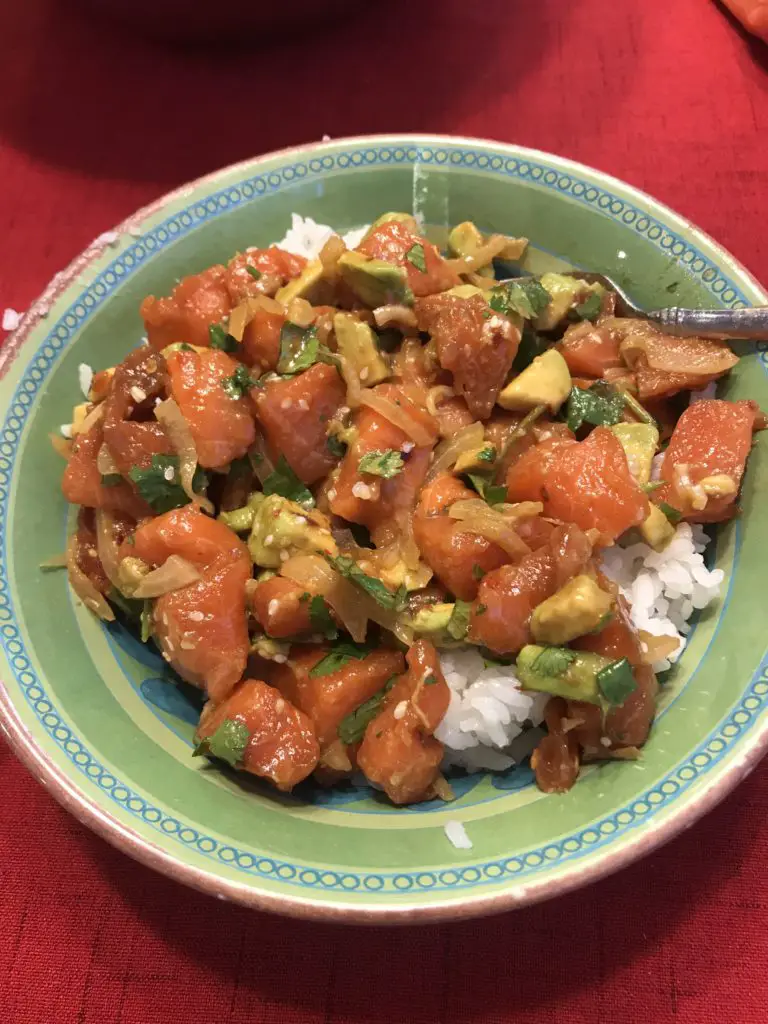 For more ideas and ways to enjoy great tasting salmon, head over to our guide devoted to the best way to cook salmon.