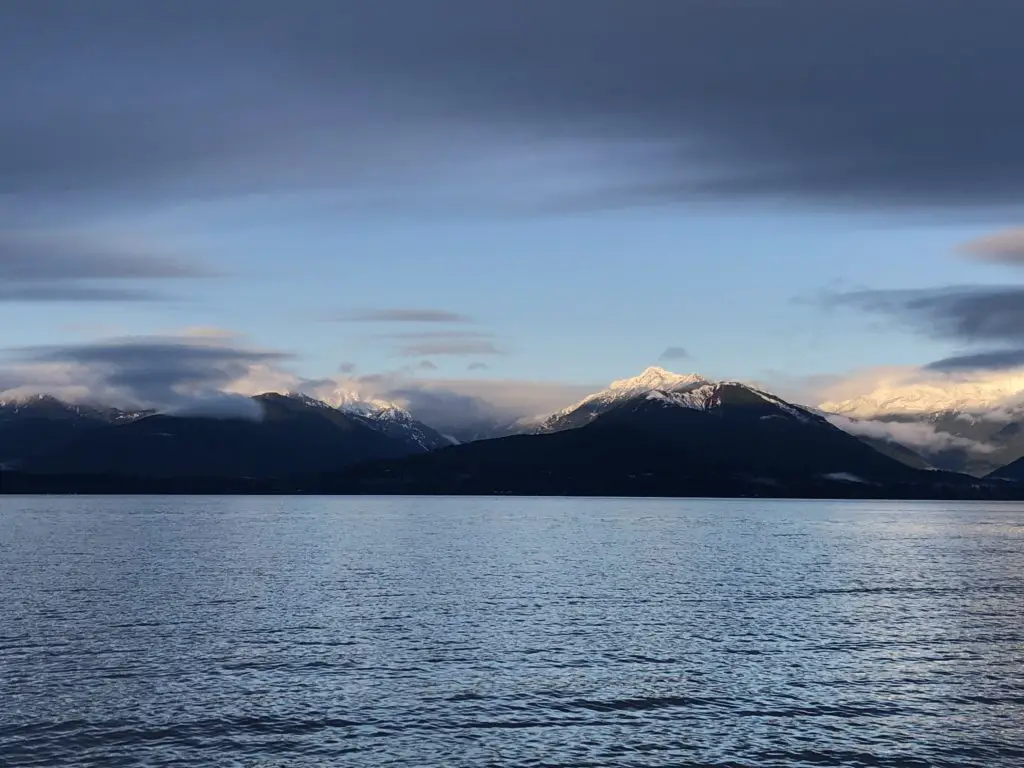 Hood Canal is one of the most scenic places to recreate on the water. The views of the Olympic mountains are usually ample reward for your efforts.
There are often times tens of thousands of chinook swimming through Hood Canal bound for the Skokomish River and Hoodsport…while the recreational angler lost access to the Skokomish River (which was probably the best place in Washington to hook a king in freshwater), these king salmon can still be accessed from the salt via Hood Canal.
Updated Creel Report for Marine Area 12 -Hood Canal Chinook Salmon Fishing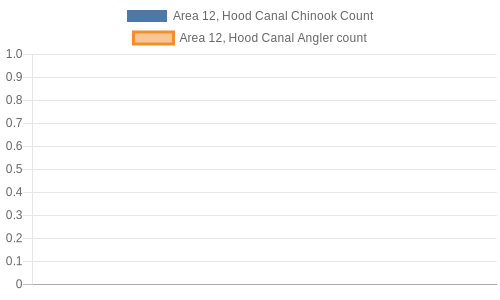 The above graph will be automatically updated for creel reports between July and August
When to fish for Chinook Salmon in Marine Area 12 – Hood Canal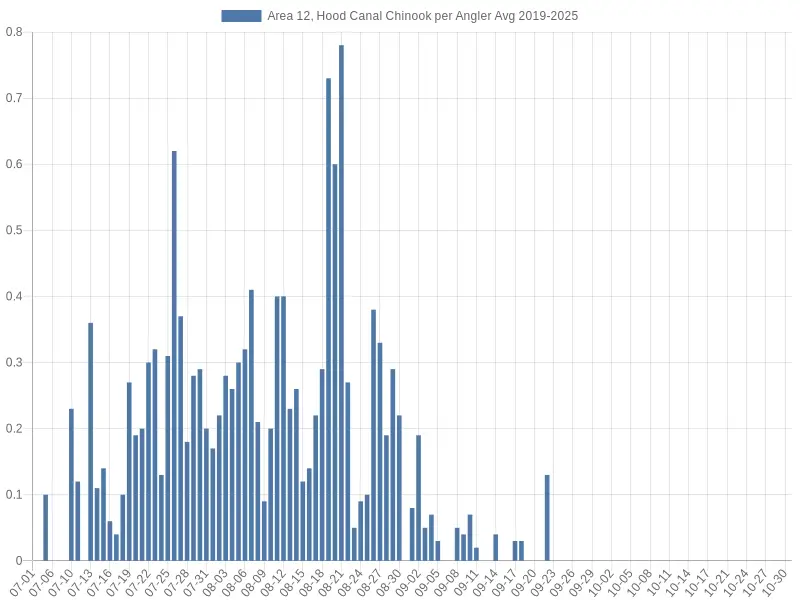 Hood Canal / Marine Area 12 is not creel sampled nearly as much as other Marine Areas, but those who have it dialed in usually do really well from mid July on into August.
Permanent Regulations for Marine Area 12 – Hood Canal
Please refer to the WDFW site for Marine Area 12 as the authoritative source, below regulations are provided for your convenient reference.
Need more help understanding saltwater salmon regulations? Consult our guide to understanding saltwater salmon regulations in Washington here.
Emergency Regulations for Marine Area 12 – Hood Canal
Please refer to WDFW's emergency rules page for a full list that are in effect.
Chinook Salmon Forecasts for Marine Area 12 – Hood Canal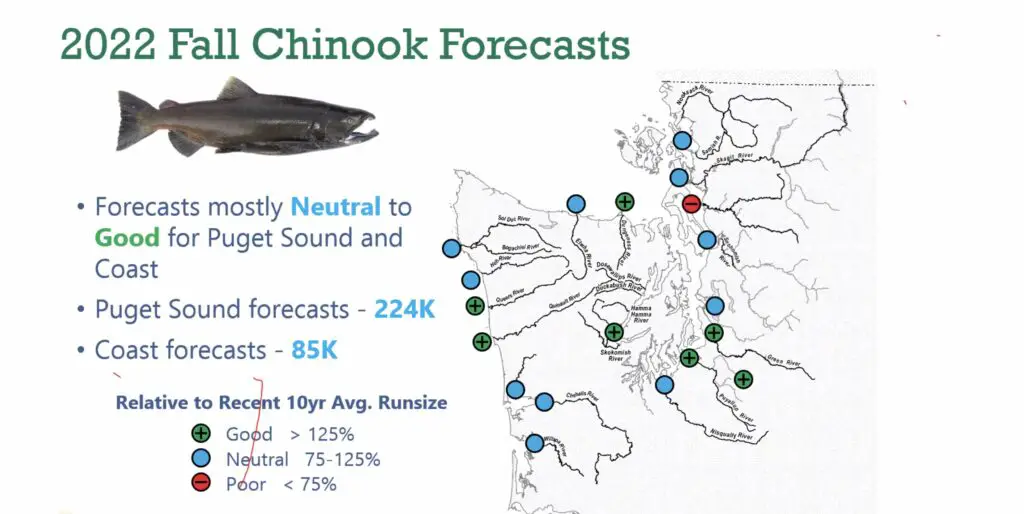 You will want to key in on the Skokomish river as the largest driver of chinook abundance in Hood Canal.