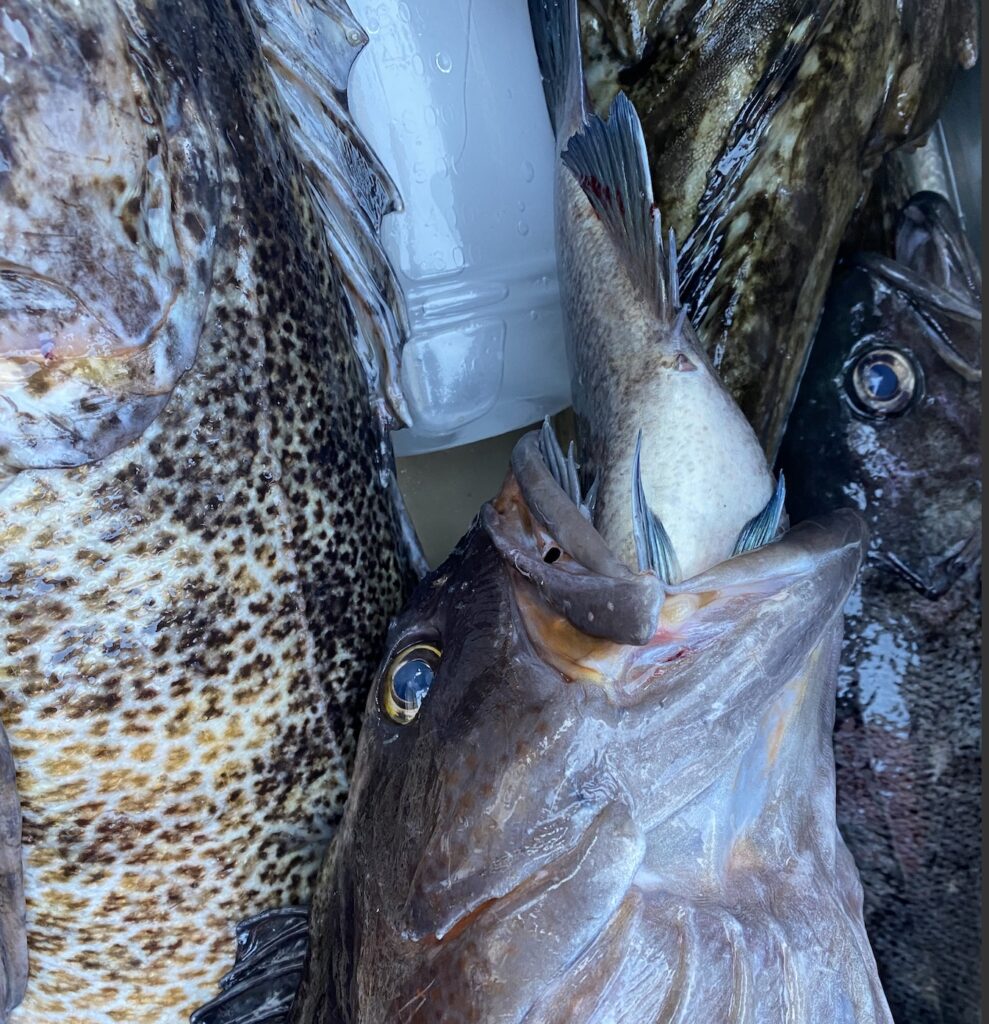 Lingcod are one of the many reasons make the trip out to the far Northwest corner of Washington / Sekiu and are the premier saltwater bottom fishing species in the state.
Sekiu provides excellent access to Marine Area 5 fishing grounds and just a few miles west, the entire western last 20 miles of the Strait of Juan de Fuca (Marine Area 4) is available for targeting Lingcod on days when it's open.
Updated Creel Report for Sekiu Lingcod Fishing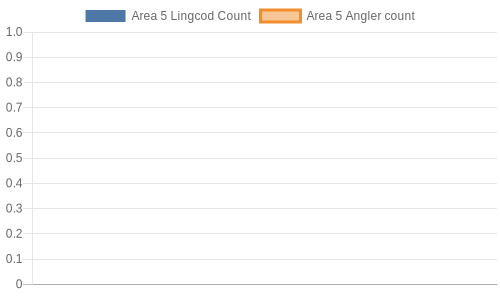 When to fish for Lingcod near Sekiu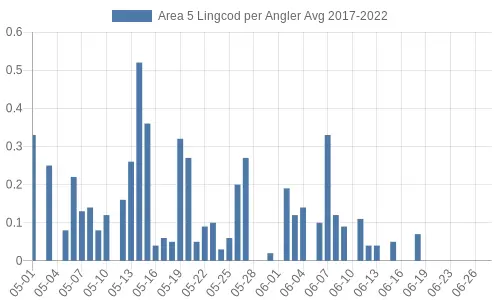 Anytime the season is open! Typically, this is May-June, but you can also head west into Marine Area 4 to access a more flexible season.
Regulations for Lingcod fishing near Sekiu

It's important to know the regulations when fishing for lingcod near Sekiu because Marine Area 5 is often considered under the same type of regulations as the Puget Sound, which has a shorter lingcod fishing season and a slot limit.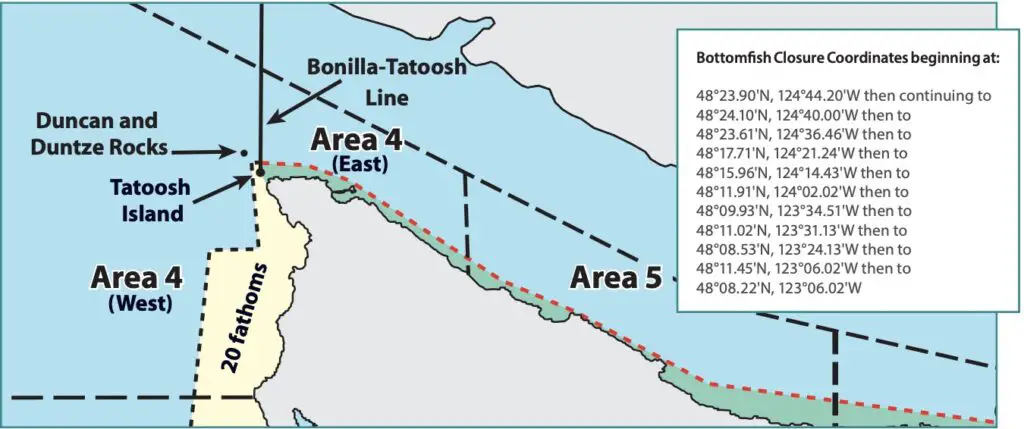 Marine Area 4 has regulations which more closely match ocean bottom fishing regulations which have no size limit, a longer season, but a 120 ft depth restriction.
Official regulations should be consulted on the WDFW site before deciding on an exact fishing plan for lingcod.
Where to fish for Lingcod near Sekiu
There are a few key places to fish for lingcod near Sekiu and they all consist of targeting rocky areas near reefs and points. There are other potential spots to target lingcod, but these are some of the main locations
Kydaka Point Reef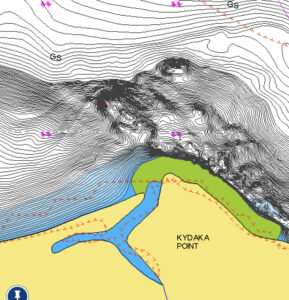 There will often be a rockfish school on the west side of Kydaka point and plenty of rocky areas to bump into a few toothy lingcod as well.
Sekiu Point / Sea Caves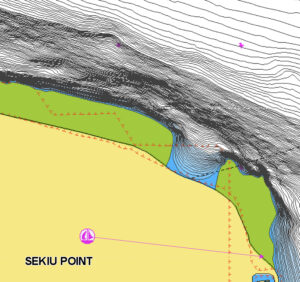 The Sea Caves just west of Sekiu Point have produced plenty of lingcod in the slot limit.
Slip Point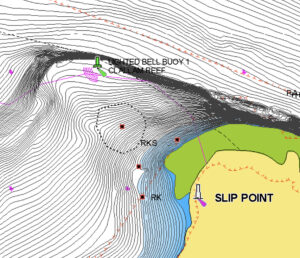 Things can be rough around slip point at times, but worth a try on the steep ledges
Pillar Point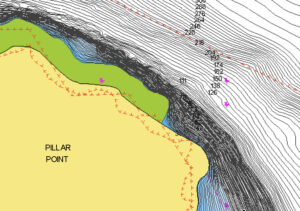 More popular for halibut fishing, but you may find a lingcod or two here as well.
How to fish for Lingcod near Sekiu
There are many techniques to catch lingcod such as mooching with frozen herring, jigging plastics or metal lures, using live bait such as kelp greenlings or sand dabs. Checkout our comprehensive guide to fishing for lingcod in Washington.
Staying Safe while Lingcod fishing in big water around Sekiu
Sekiu can be big water, particularly around points and if the wind or swell is coming from the wrong direction. If you are new to fishing in the ocean / big water, or even if you just want a refresher on what to check to plan a trip and stay safe, head over to what might be the best reference on the internet for marine weather safety.