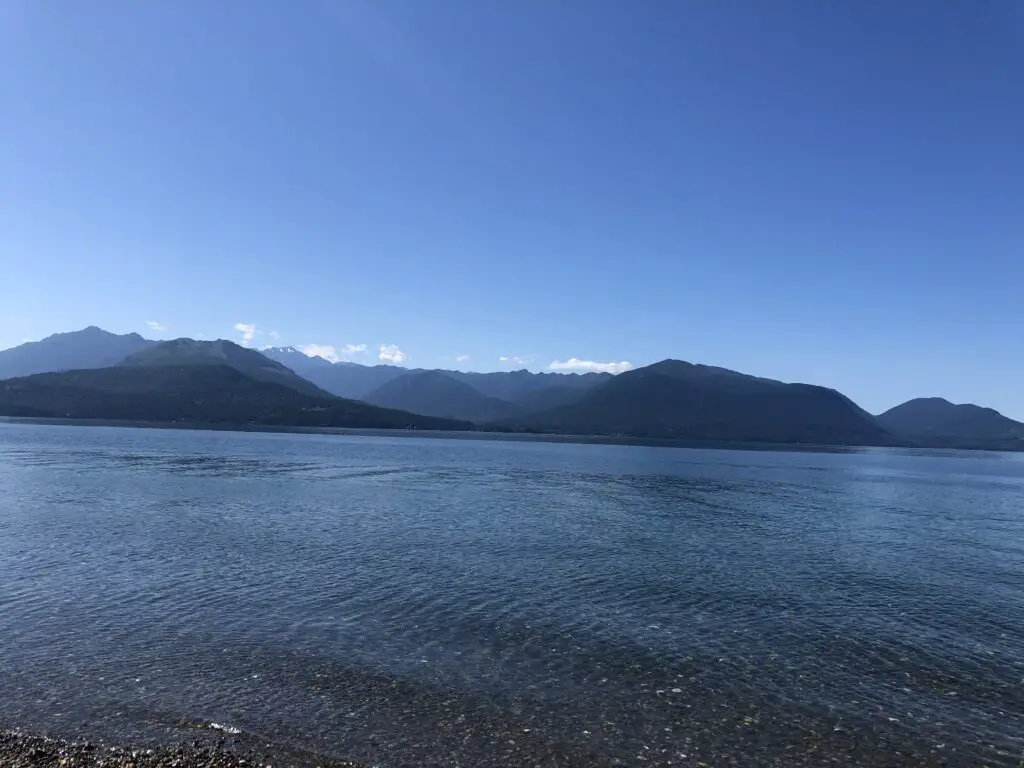 There are so many reasons to camp near Hood Canal. The scenery is pretty awesome for one. We camped at "Scenic Beach State Park", and it is aptly named as the view across the canal to the Olympic Mountains is just incredible.
Here are a few more reasons to consider: The crabbing, shrimping, oysters and clams can be epic at Hood Canal! On this trip we started out shrimping the first day, and crabbed the second day.
It was nice to get a big pull through site with room to park the boat and put our tent up on the tent site. There were so many trees around, our site was completely private and secluded. Being able to feel "alone" in a campground is one of the main perks we look for. Who wants to be camping right on top of your neighbors, right?
I've camped a few different places lately where people have asked me about this tent. We got this a few years ago as a way to have a "nice setup" when tent camping. We often tent camp when we bring our boat somewhere, or go "boat-in camping", which is an awesome experience.
We've owned tents for years, but this one is a cut above when it comes to space, quality, ease of assembly and water proof factor. This is an 8-man tent (which means it can handle 4 people and a dog quite comfortably) that has lots of space inside. Completely water proof and made with a quality steel frame that's easy to assemble.
That Amazon link is exactly what we bought. Check it out, look at the reviews, it's a really great tent!
Launching the boat at the nearby launch can take some time as it's a 1 (sometimes 2) lane launch with heavy heavy demand during a shrimp opener, so it's really nice to stay nearby and have a 5 minute drive to the boat launch.
Shrimping Hood Canal has been absolutely incredible this year. We've had easy limits every time out and usually getting a limit+ every pot!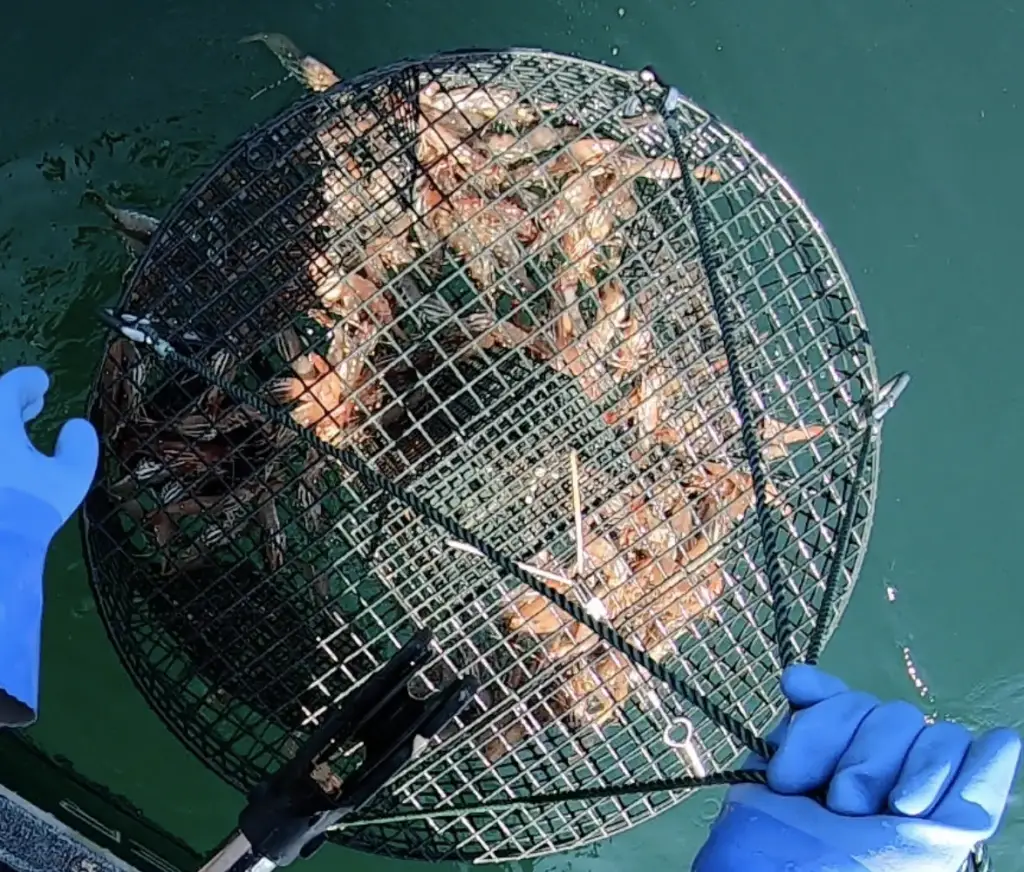 Our best pot had nearly 130 shrimp in it for a 1 hour soak.
We also had a lot of success crabbing the next day. I've seen complaints about the crabbing around Seabeck and Dabob Bay, but whenever it gets tough, you really have to go deeper and let your pots soak through a tide change.
This makes camping near Hood Canal a significant advantage. You can set your pots, go back and chill and than check them first thing in the morning the next day.
We got off the water on a hot July day and we were wishing we brought our swimming attire as the beach was really inviting. So definitely bring the swim trunks and bathing suits!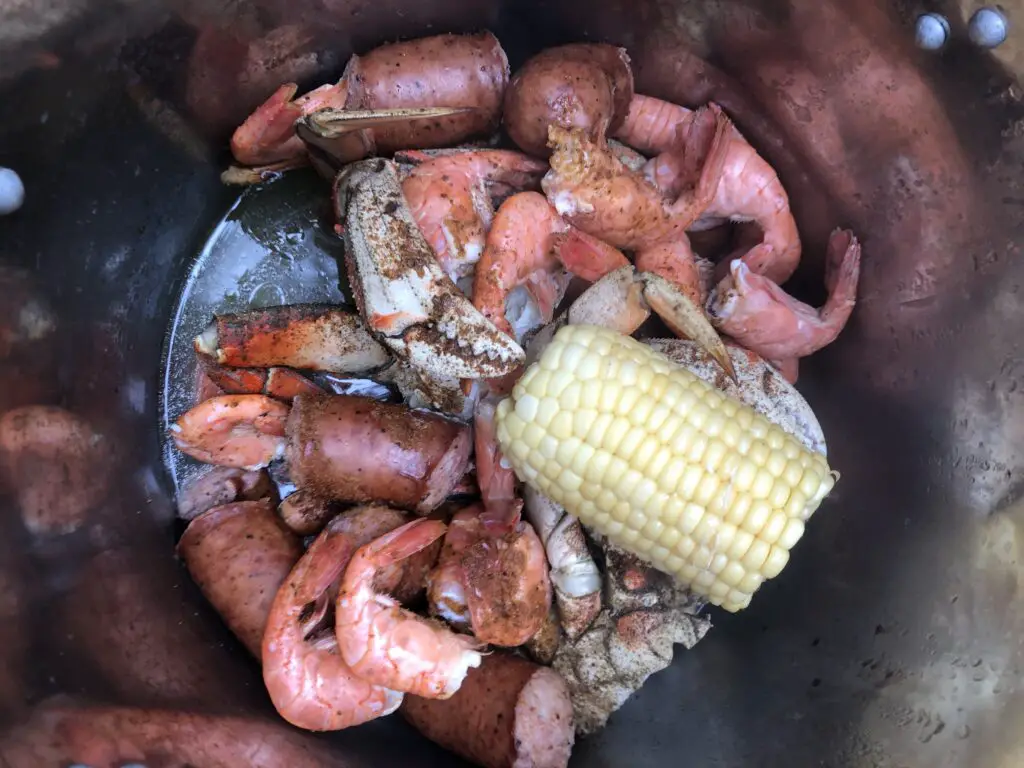 Of course we had to finish our adventure by eating my favorite crab pot meal with both crab and shrimp caught on back to back days on Hood Canal.
My friends also had great success in July going after horse clams, geoduck and oysters as well on the beaches of Hood Canal. If you love the outdoors of the Pacific Northwest and you love to eat the abundant shellfish we have here, you need to consider Hood Canal on your list of camping destinations.