My brother-in-law was in town and I wanted to give him a taste of the Pacific Northwest Best Life, so why not go crabbing in December, right? The weather was an enjoyable 42 degrees, and the commercial pots had been out of the water for a few days which means there should be plenty of keeper Dungeness Crab to be had.
We launched at the 10th street boat launch, near the Port of Everett not long after official sunrise and headed out to the crabbing grounds. The original intent of the trip was to target both Blackmouth and Crab, but the weather wasn't conducive to crossing some of the exposed areas so we stuck to crabbing.We had 10-12 knt wind coming out of the ENE, so venturing out too far west and north into Possession Sound made it difficult to stay on plane with my shallower vee Alumaweld Stryker as we were getting pounded by wind waves
We dropped our first pot off the shoreline just E of the Mukilteo ferry dock. I wasn't sure about this area, but I wanted to hit another spot to diversify my chances of success. I heard that crabbing had picked up recently with the commercial season being over, but the last time I was out, it was tough sledding around the typical areas out on front of the Port up towards the mouth of the Snohomish river.
The area outside the mouth of the Snohomish river is known as Mission bar. We set our next pot up that way in 150 ft of water. Now typically, winter crabbing with the cooler temperatures, is a shallower water program. However, I was tuned into the Outdoor Line on 710 ESPN on the drive north and there was a tip relayed about pulling great pots in deeper water off of Mission bar, so I gave that a shot. I love the SMI 30″ diameter round crab pots and dropped those first for longer soaks.
We then set our open style type pots a bit further south in about 50-60 ft of water. I've done the best looking for breaks / holes in the bar where crab would likely congregate and make their way up and down the slopes to feed.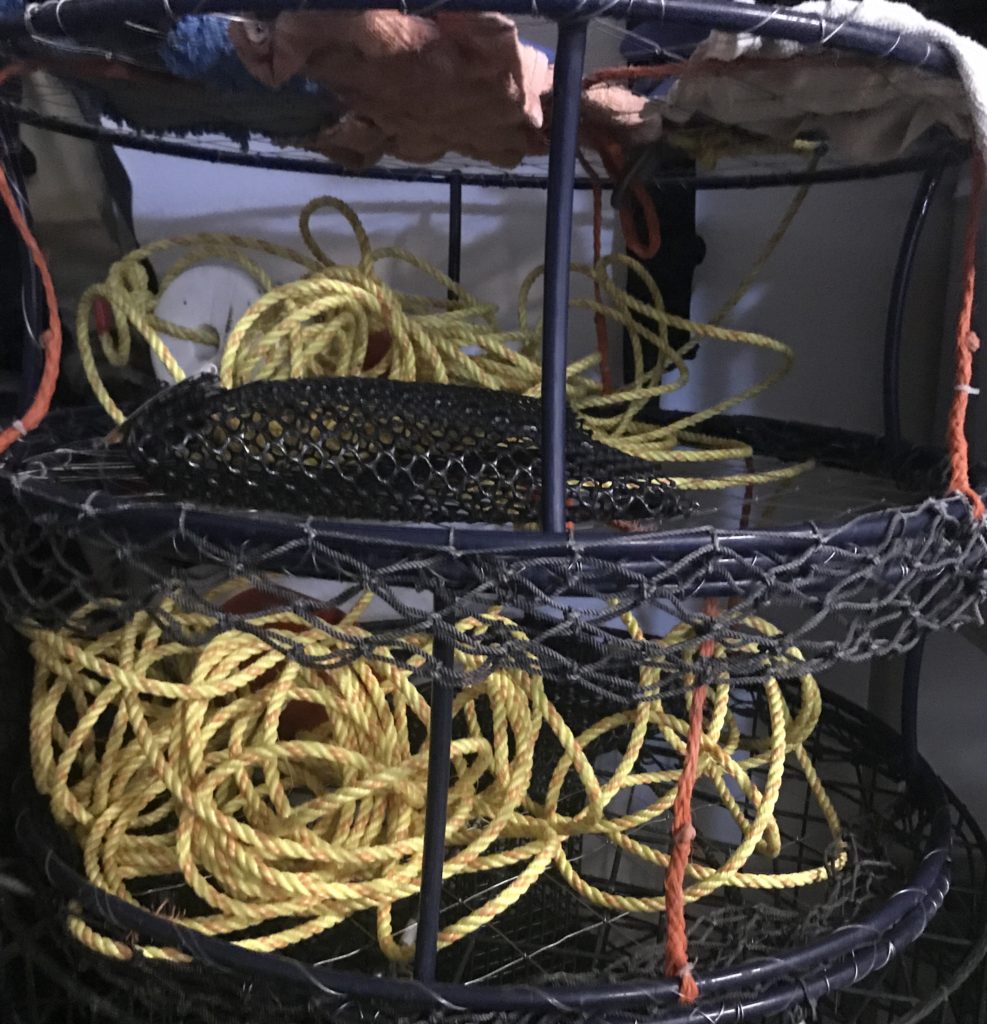 After pulling several keepers from these shallower areas, we pulled our Mukilteo ferry pot to find a few Red Rock Crab keepers. Red Rocks are really great eating, but you usually get far less meat and it takes much more work relative to the Dungees. We decided to reset this pot in 220 ft of water further north off of Mission bar. I packed the bait cage with leftover Albacore tuna shavings from my trip in August and let it sit for only an hour before pulling up a great haul of keeper Dungees.
You may be wondering, whether we drove up that day with such long crab lines already setup (which we didn't). So how did we adjust the length of our lines without much hassle? The key is these awesome pieces of tackle called C-links made by Beau Mac tackle.
Combining multiple lines together with the C-links to get extra length is a great way to adjust to the conditions and have that flexibility without sacrificing convenience or attempting to crab in 50 ft of water with 300 ft of line.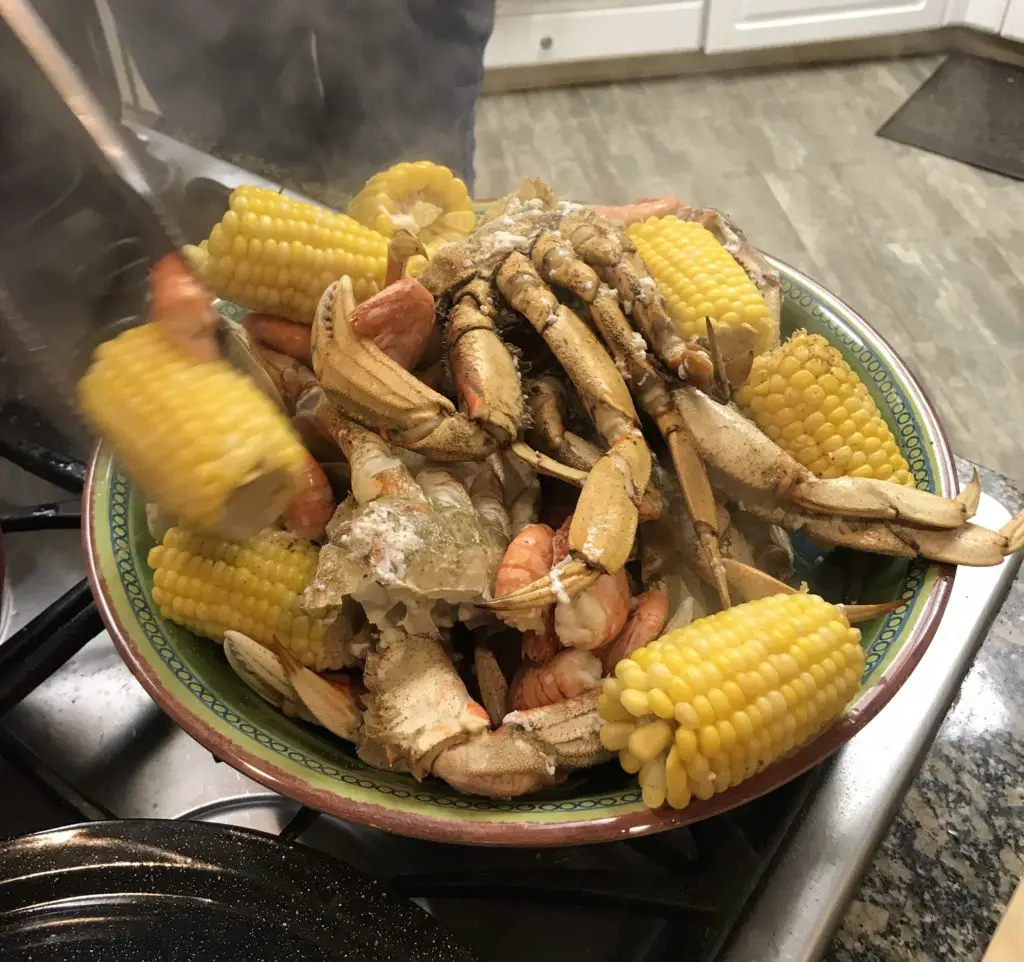 In the end we came up with plenty of keeper crab to make a great big meal out of, and still vacuum sealing plenty more for later use. It's important to cook all of the crab, but you can vacuum seal and freeze what you don't eat for later consumption. It turns out just fine if consumed within the month. You may have to double bag them though as the bag often will get slight tears that allow air in.