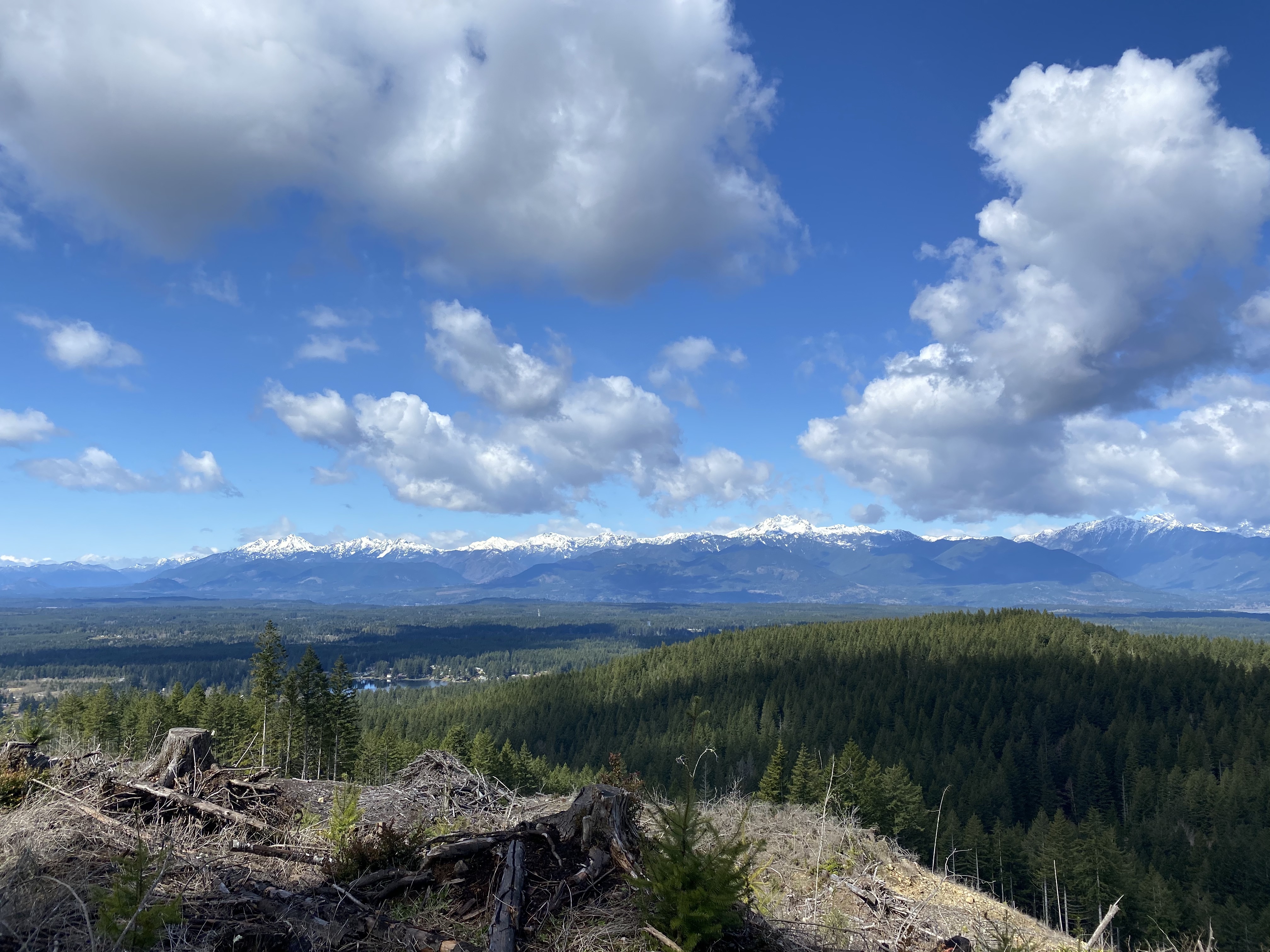 Gold Creek trail on Green mountain is just a short drive from Bremerton and a fantastic out and back with panoramic views of the Olympics and lots of elevation gain for the short 2.5 mile hike.
The trailhead at Gold Creek is just a short drive from Bremerton (less than 20 minutes) and an easy hour from the Puyallup area where we started from. We lost cell service in the last 10-15 minutes of the drive though so better have the directions plugged in early!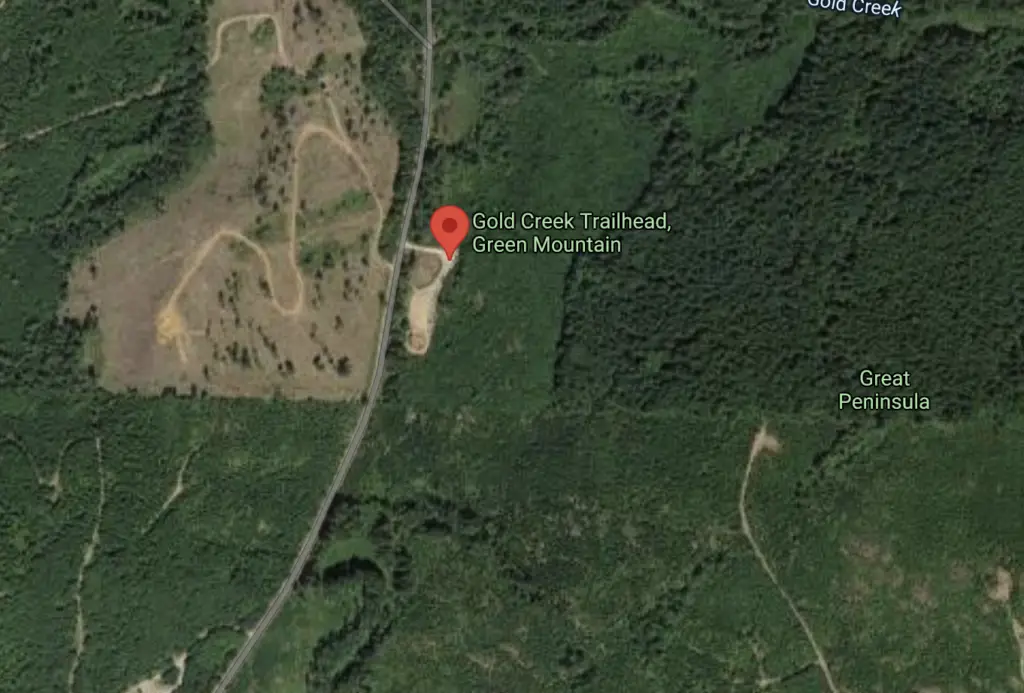 The trailhead requires a Discover pass to park for free as you are within a State Forest. There is ample parking at the trailhead. However, when we came back down around noon, it had mostly filled up. The hike will take you anywhere from 1.5-2.5 hours total depending on the fitness level of your group.
At the trailhead parking there are two trails that aren't marked clearly. The northern most trail is Gold Creek Trail. The southern side of the parking lot trail entrance is a different trail with what we were told included significant challenging elevation gain to start out.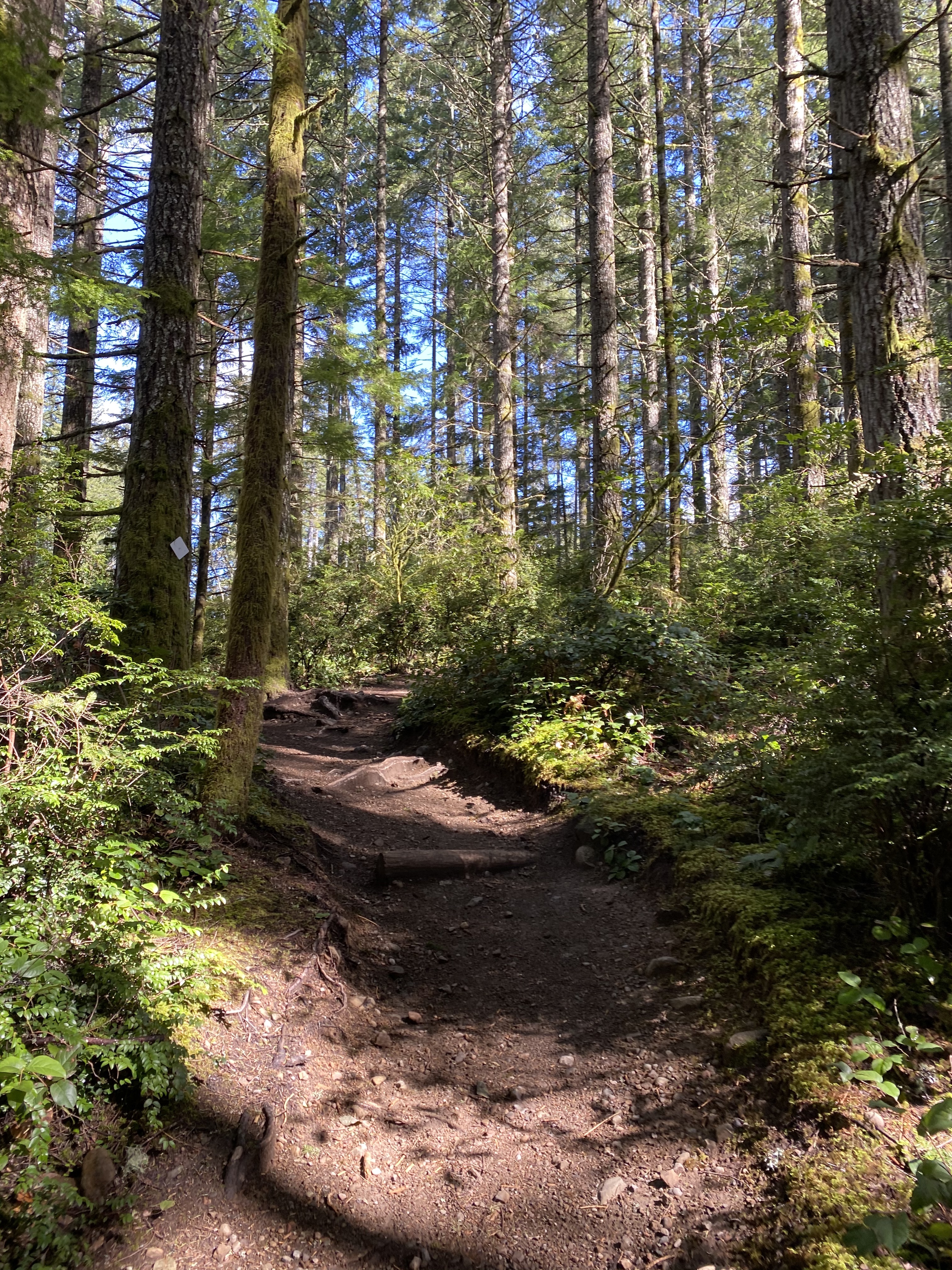 A good portion of the trail looks like the above pic. Heavily forested and going up up and up. The elevation gain total is around 1000 ft over 2.5 miles. A great place to get some exercise!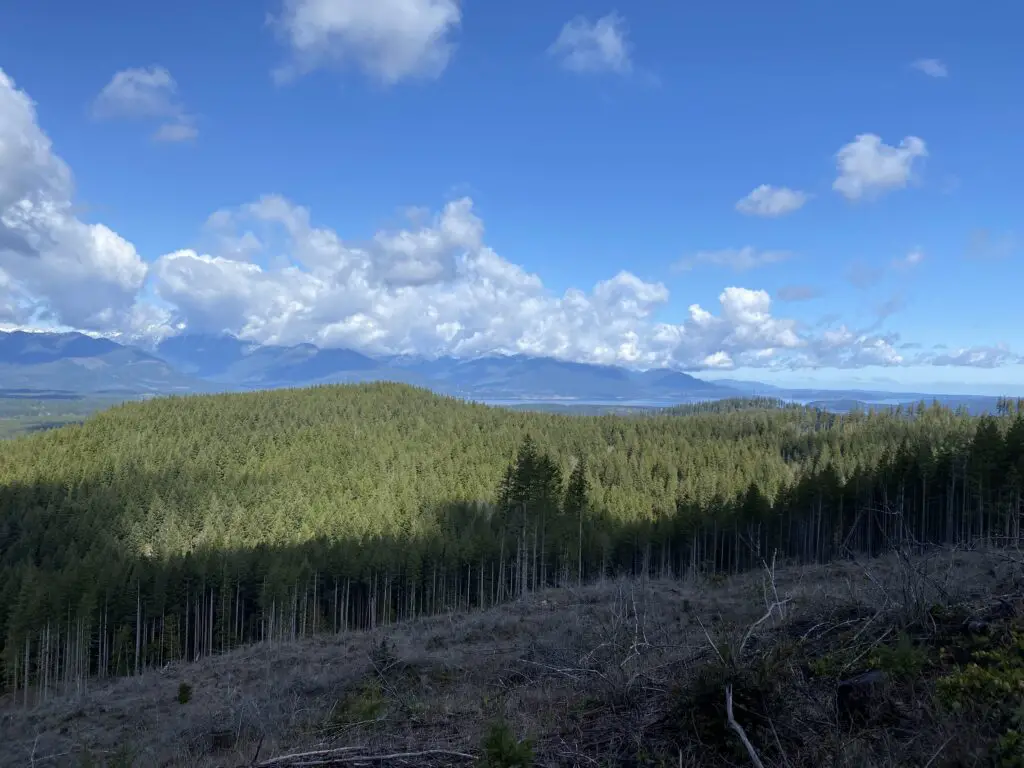 After about 1.5-2 miles climbing you are rewarded with some fantastic panoramic views of the Olympics and Hood Canal right around the clear cut area. I could see our Hood Canal shrimping spot from up there!
We did this hike in April and it hadn't rained much in the past week, so the trail was fairly dry. I could see there being some challenging during periods of heavy rain for the tennis shoe approach here.
Also, this is a mixed use hiking trail. We yielded the trail on the way down to some dirt bikes who were making their way up. Overall, there wasn't a ton of traffic for a Saturday hiking trail with views as spectacular as what we experienced.
Also also! We passed by a fair amount of huckleberry bushes that come August should yield an amazing foraging opportunity!