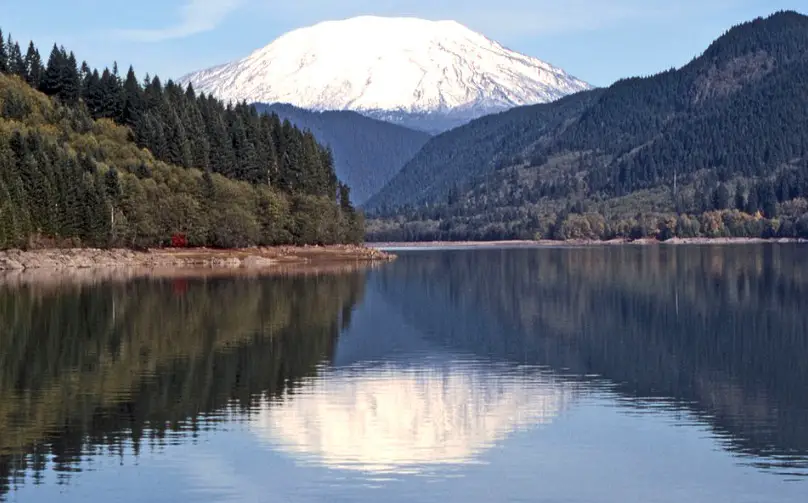 Action: Restricts salmon retention to maximum of 15".
Species affected: All salmon.
Location: Yale Reservoir.        
Effective dates: Sept. 15 to Dec. 31, 2023.
Salmon Rules: Landlocked Salmon Rules (see additional information); except maximum size for salmon is 15".
Reason for action:
As part of upper Lewis River anadromous reintroduction, adult coho will be released into Yale reservoir for habitat preparation and nutrient enhancement. Upstream transport for reintroduction into areas above Swift Dam is on-going with hatchery coho in excess of weekly Lewis basin hatchery broodstock collection targets. Transport of additional coho adults to Yale Reservoir will occur for habitat preparation and nutrient enhancement purposes. Therefore, restricting retention size limit is warranted.
Modifying fisheries will enable continued landlocked salmon fishing while restricting retention of adult coho transported for habitat preparation needs.
Additional information: Under permanent rules, Yale Reservoir is currently open for landlocked salmon (kokanee) retention. All other permanent rules published in the Sport Fishing Rules pamphlet remain in effect.  
Landlocked salmon rules: Where landlocked salmon rules apply, no sport catch record card is required for salmon. The season, daily limit, and size restrictions rules for salmon are the same as trout rules. (Except in this case, there is a max. size of 15" for salmon.) The angler's combined catch of landlocked salmon and trout applies toward the trout limit.
Information contact: Josua Holowatz, District Fish Biologist, 360-906-6771.