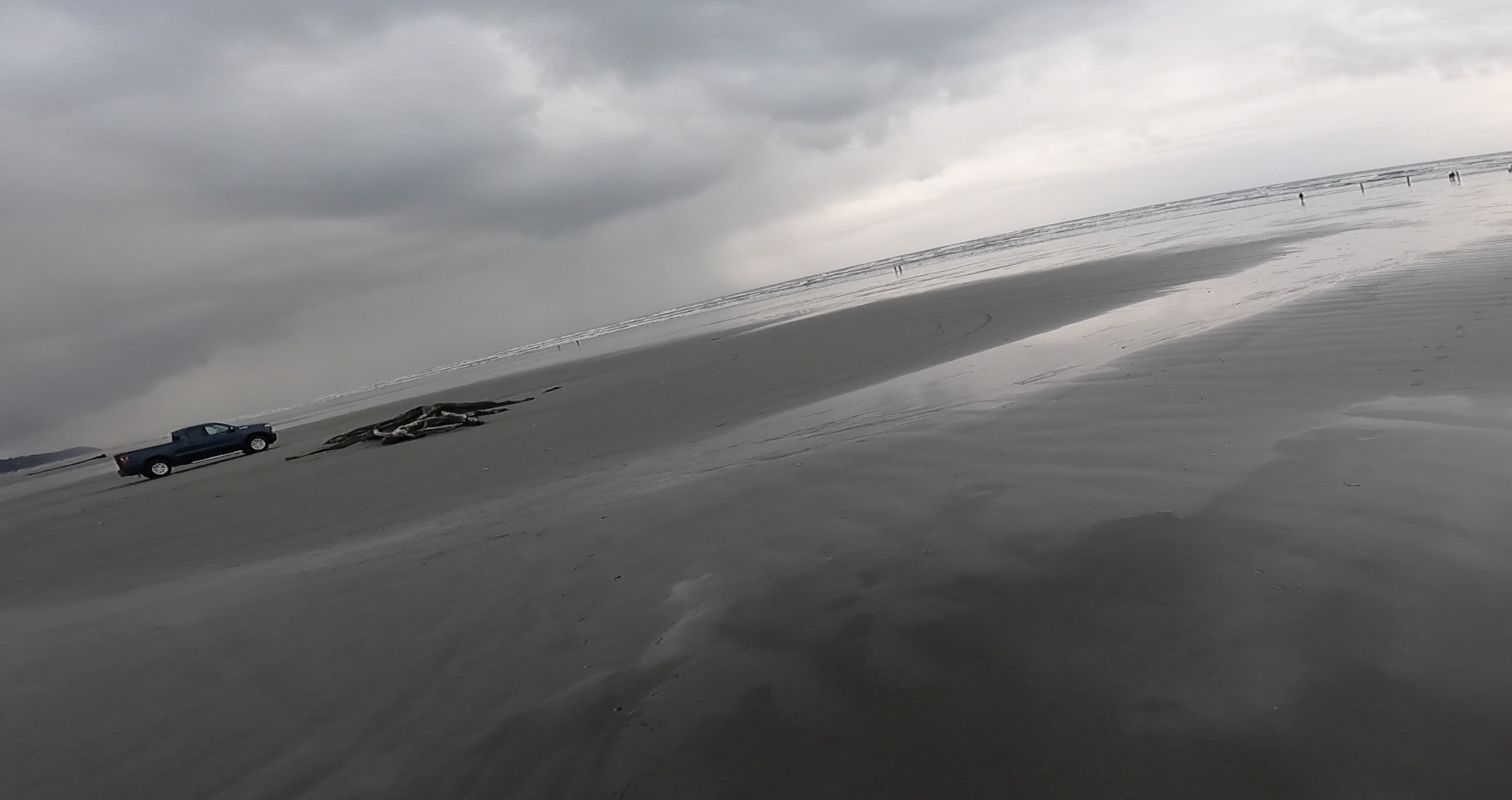 More Washington coast razor clam digs have been announced for late November, 2021. The razor clam season in the fall of 2021 has been fantastic. It doesn't quite make up for all the days we missed last year due to the toxins, but it's nice to have it as a harvest recreation option this year.
Speaking of which, we recently came back from a mushroom foraging / razor clam digging combined trip. The Olympic Peninsula coast is an absolutely epic place to forage for mushrooms and we got an absurd reward for our efforts in the form of a 4 lb cauliflower mushrooms. Okay, enough about mushrooms, let's get to the dig announcement: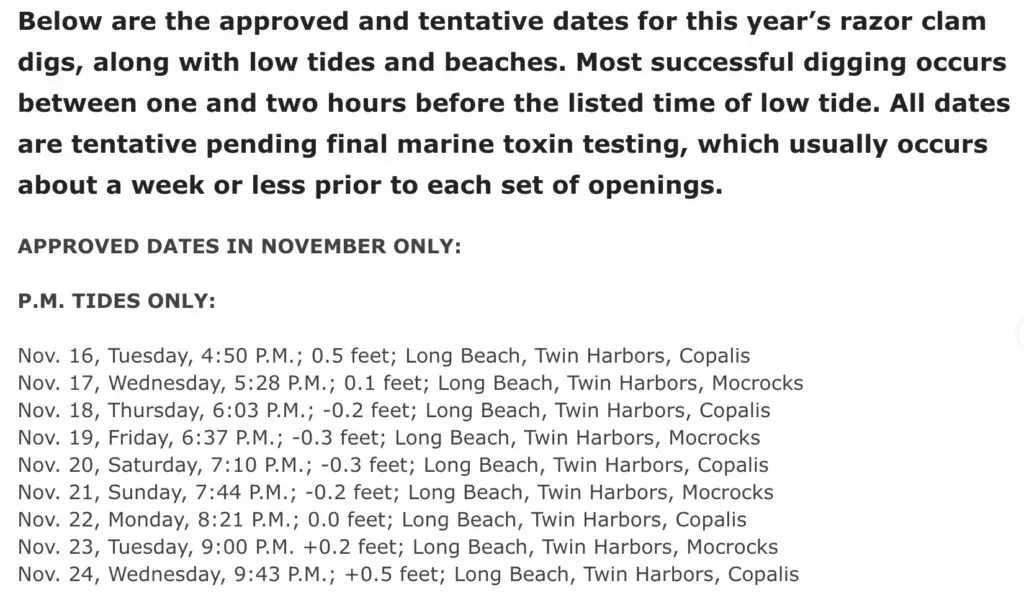 Keep in mind, the higher the low tide, the closer to the announced low tide you will have to dig, and you will have to be on your show identification game. Razor clam shows are easy to find 1-2 hours before a minus 1 ft tide, but harder in these higher tides due to many razor clams still being near the surf.
Checkout our page dedicated to razor clam digging if you are looking for a refresher or if you are total newbie looking for a basic guide on how to take part in this amazing harvest recreation opportunity.
Oh yeah, and here's the video of our combined razor clam / mushroom foraging trip: