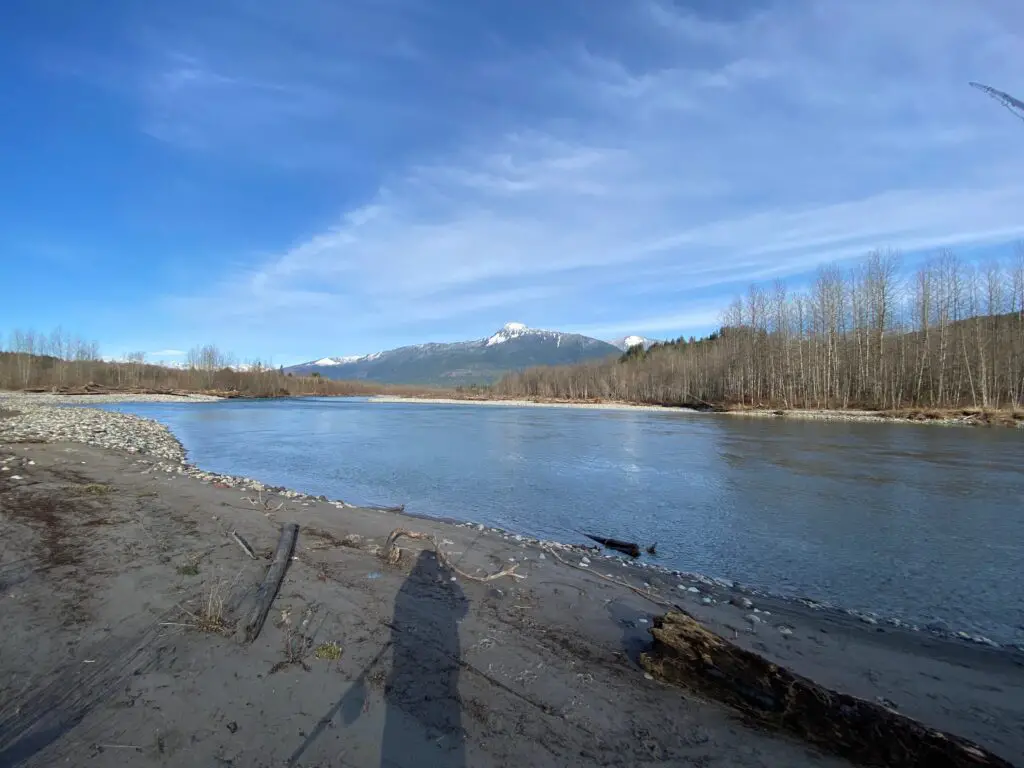 April 26, 2023
Skagit River to open for hatchery spring Chinook salmon
If you want to monitor the escapement and review run timing for Skagit spring chinook in 2023, click here.
WDFW Fishing Rule Change: Skagit River to open for hatchery spring Chinook salmon
Action: Opens a portion of the Skagit River to fishing for hatchery spring Chinook salmon.
Effective date: May 1 through May 31, 2023.
Species affected: Chinook salmon.
Location: Skagit River (Skagit Co.) from the Highway 536 bridge (Memorial Highway Bridge) in Mt. Vernon to Gilligan Creek.
Rules:
Open for salmon fishing only.
Daily limit 2 hatchery Chinook salmon. 12″ minimum size. Release all other species.
Night closure.
Anglers may fish with two poles with Two-Pole Endorsement.
Reason for action: Harvestable numbers of hatchery spring Chinook salmon are forecast to return to Marblemount Hatchery.
Additional information: Fishing for other species in this area will remain closed per the current Sport Fishing Rules pamphlet. The fishery will be actively monitored by WDFW, and anglers are asked to cooperate with creel personnel collecting catch information. Monitoring and evaluation of fisheries is an important part of ensuring we are meeting our conservation goals for salmon.
Information contact: Mill Creek Regional Office, (425) 775-1311
Fishers must have a current Washington fishing license, appropriate to the fishery. Check the WDFW "Fishing in Washington" rules pamphlet (http://maillists.dfw.wa.gov/t/850794/9401563/16/2909/ )for details on fishing seasons and regulations. Fishing rules are subject to change. Check the WDFW Fishing hotline for the latest rule information at (360) 902-2500, press 2 for recreational rules. For the Shellfish Rule Change hotline call (360)796-3215 or toll free 1-866-880-5431.